If you are looking for restaurant quality salmon, then look no further; New Zealand King Salmon is the finest salmon available. This salmon provides thick, moist fillets with a strong — but not overpowering — flavor packed with heart-healthy natural oils. Try a piece grilled, steamed, seared, raw (if you are feeling adventurous), or baked and enjoy!
---
While there is a stigma around farm-raised salmon, New Zealand King Salmon is a noteworthy exception. While other salmon farms build small tanks for their fish, our vendor separated a massive part of the natural ocean habitat of their salmon, allowing them to live in their native waters with ample space to flourish (we're talking 2% fish to 98% water). The only things that separates these fish from their wild counterparts are their diet and the walls around the enclosure. When you buy our New Zealand King Salmon, you can be confident that the fish developed in a natural, clean environment.
---
But don't just take it from us — try a fillet and make it your own with personalized spices and flavors! Crust it in pecans and add a pesto sauce, or dip raw salmon slices into a soy sauce and serve over rice! The possibilities are unlimited thanks to the versatility of our New Zealand King Salmon.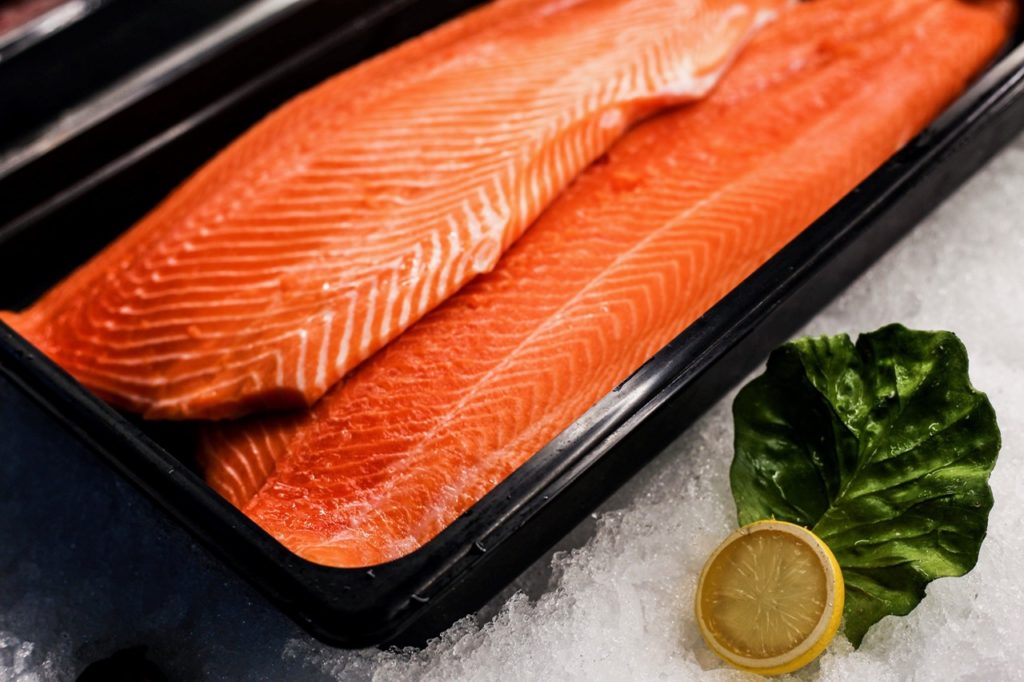 Fresh New Zealand King Salmon
The pinnacle of quality and sustainability.
FARM RAISED PRODUCT OF NEW ZEALAND
PRICE PER POUND
RECOMMENDED SERVING:  0.5 POUNDS
*SUSHI GRADE*
-Parker Smith